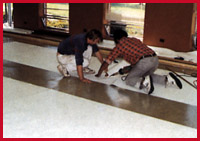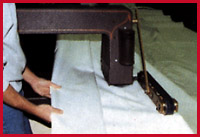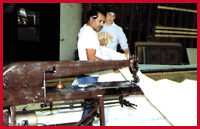 Rayner can custom fabricate or repair any tarp for a variety of applications.
In our large 50,000 sq. ft. plant, all sewing, and repair work is performed by highly-skilled personnel. And when it comes to delivery, our centralized, Midwest location enables us to quickly deliver anywhere in the U.S. and abroad!
Don't let the elements continue to do damage, contact Rayner and cover up!
All materials — vinyl, polyethylene, multi-color mesh
Roll or piece goods — any shape or size
Commercial specifications
Truck covers
Stadium and gym floor covers
Flat tarpaulins
Welding curtains/fire blankets
Construction tarps
Agricultural covers
Equipment covers
Liners
Swimming pool covers
Repair of tarps or covers in any size or shape